✅Shubham Parkhedkar, who was previously a software engineer at Google, has now become the founder of his own technology company, Mbig.
✅Mbig is a social media platform that helps businesses connect with their customers and build better relationships.
✅Parkhedkar said that he came up with the idea for Mbig while working at Google, where he saw firsthand how businesses were struggling to connect with their customers on social media.
✅"I saw a lot of businesses that were very good at their product or service, but they didn't really know how to use social media to reach their customers," he said.
✅"They would post something and then hope that people would see it." Mbig aims to solve this problem by giving businesses a way to directly message their customers on the platform.
✅Customers can also opt in to receive notifications from businesses about special offers or events.
✅The goal is to help businesses build better relationships with their customers," said Parkhedkar. "We want to make it easy for them to connect and communicate with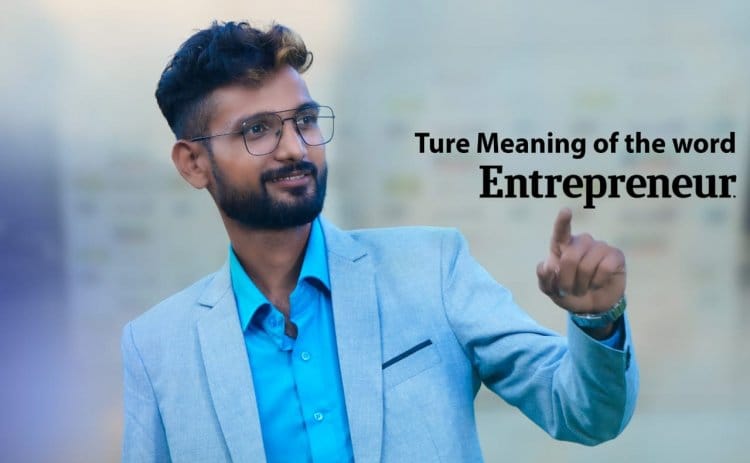 ✅Shubham Parkhedkar was born in a small village in Bhandara, Maharashtra, India.
✅His father was a clerical staff, and his mother was a homemaker. He has a younger sister.
✅When he was five years old, his family moved to the city of Nagpur so that his father could find work as a general secretary. Shubham attended a local primary school where he did very well academically.
✅When he was eleven years old. Since then, he was interested in computers, so he decided to make something of his own.
✅He started doing odd jobs after school to support his family. When he was seventeen, he joined an engineering college. He worked hard and graduated with honors
✅After college, Shubham took a job with a leading software company in Bhandara, Nagpur.
✅He quickly rose through the ranks and became one of the youngest managers in the company.
✅In 2018, he founded his own software company, Mbig Information Technology Pvt Ltd. The company has since grown into a leading player in the Indian IT industry with over 200 employees and offices across the country.
✅Shubham Parkhedkar, who was born and raised in a small town in India, always dreamed of starting his own company.
✅After graduating from college, he worked for a few years in the corporate world before quitting his job to pursue his dream.
✅Parkhedkar's journey to becoming a founder wasn't easy. He faced many challenges along the way, but he persevered and eventually achieved his goal.
✅Today, Parkhedkar is the founder of "Mbig" Technology Company, which is quickly gaining popularity in the tech industry.
✅In this blog article, we'll take a look at Parkhedkar's journey to becoming a founder, including the challenges he faced and the lessons he learned along the way.
✅Shubham Parkhedkar, a young entrepreneur from Bhandara, has started his own technology company called "Mbig".
✅He was motivated to start this venture after seeing the success of other young entrepreneurs in India.
✅Parkhedkar's company provides affordable and innovative technology solutions to small and medium businesses.
✅The company has a team of experienced professionals who are passionate about their work. They use the latest technologies to deliver quality services to their clients.
✅The company has already developed a few products which are being used by businesses across India.
✅Parkhedkar is very excited about the future of his company and is confident that it will make a big impact in the Indian market.
✅In just a few short years, Shubham Parkhedkar has gone from being a college student to the founder of his own successful technology company.
✅And it all started with an idea for a better way to search for information online.
✅Shubham founded Mbig in 2018, while he was still a student at the Indian Institute of Technology Nagpur.
✅His goal was to create a search engine that would be more effective and user-friendly than existing options like Google and Bing.
✅Since then, Mbig has grown quickly, attracting both users and investors. The company now has over 100 employees and is valued at over $1 billion.
✅Shubham's success is due to his combination of technical skills and business acumen.
✅He is constantly innovating new ways to make Mbig more useful for users and more profitable for investors. And he shows no signs of slowing down anytime soon.
✅Thanks for reading! We hope you enjoyed learning about Shubham Parkhedkar's amazing story.
✅Shubham Parkhedkar's future plans include continuing to grow his technology company, Mbig.
✅He plans to expand its product offerings and continue to provide innovative solutions for its clients.
✅Parkhedkar also plans to give back to his community by supporting various charitable causes.