✅In a scientific milestone that is reverberating across the global community, Mr. Nobendu Mukerjee, a master's student in microbiology at West Bengal State University, has led a team of international experts in publishing a seminal study that is poised to reshape the very framework of virology. With papers appearing in globally recognized scientific journals including the Journal of Medical Virology and Drug Development Research, this research introduces groundbreaking methods focused on Proteolysis-Targeting Chimeras (PROTACs) and Exosome-mediated PROTACs delivery. This paves the way for a revolutionary transformation in the treatment of a wide array of viral diseases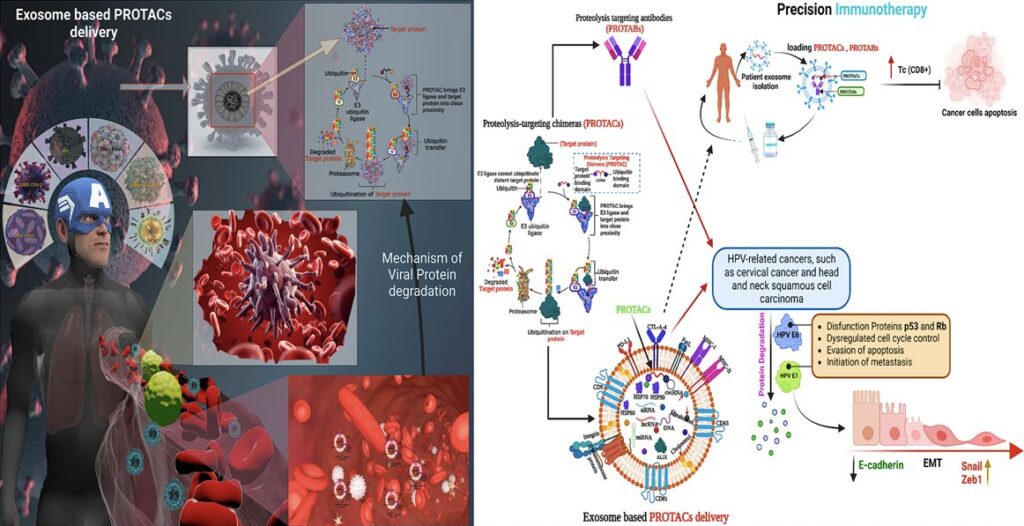 ✅Mr. Mukerjee is no ordinary scholar; he is a veritable academic prodigy. Having earned his undergraduate degree from Ramakrishna Mission Vivekananda Centenary College, Rahara between 2019 and 2022, he has since ascended rapidly in scholarly circles. A laudable Associate Member of the Royal Society of Biology, Mukerjee also holds prominent research roles in international settings. He serves as a Research Associate at the Department of Health Sciences, Novel Global Community Educational Foundation, Australia, and is a Distinguished Adjunct Research Associate at the Centre for Global Health Research, Saveetha Medical College and Hospital, Chennai, India. This monumental research is not the work of a lone genius but the culmination of an international collaborative effort that brings together the crème de la crème of scientific minds. Among them are Swastika Maitra from Adamas University, West Bengal; Dr. Arabinda Ghosh from Mahapurusha Srimanta Sankaradeva Viswavidyalaya, Gauhati; Dr. Rohit Sharma from Banaras Hindu University, Varanasi; Dr. Athanasios Alexiou from the Novel Global Community and Educational Foundation, Australia; and Dr. Nanasaheb Thorat, from University of Oxford, UK, and the University of Limerick, Ireland.
✅The core of the study hinges on the utilization of PROTACs, meticulously engineered molecules that induce the degradation of targeted viral proteins within cellular environments. But what truly catapults this research into scientific stardom is the innovative use of exosomes for the delivery of these PROTACs. This targeted delivery mechanism provides an unprecedented level of precision in attacking viral infections at the cellular level, circumventing many of the drawbacks of current antiviral therapies.
✅As the world grapples with persistent and emerging viral threats, from HIV and influenza to the current nemesis SARS-CoV-2, the research by Mr. Mukerjee and his team opens the doors to what could be the next generation of antiviral treatments. Their work has the potential to dramatically minimize adverse side effects and maximize treatment efficacy, ushering in a new era of targeted, effective antiviral medicines. The groundbreaking research steered by Mr. Nobendu Mukerjee and his elite team of international experts is nothing short of a quantum leap for the field of virology. By successfully leveraging PROTACs and an ingenious exosome-mediated delivery method, they have laid down a challenge to traditional antiviral treatments and opened the floodgates for a new wave of revolutionary therapeutic options. As the scientific community delves deeper into this unparalleled work, the palpable sense of anticipation is tinged with the hope that this could be the long-awaited breakthrough in our ceaseless battle against viral diseases.